Tailgates to Touchdowns Cookbook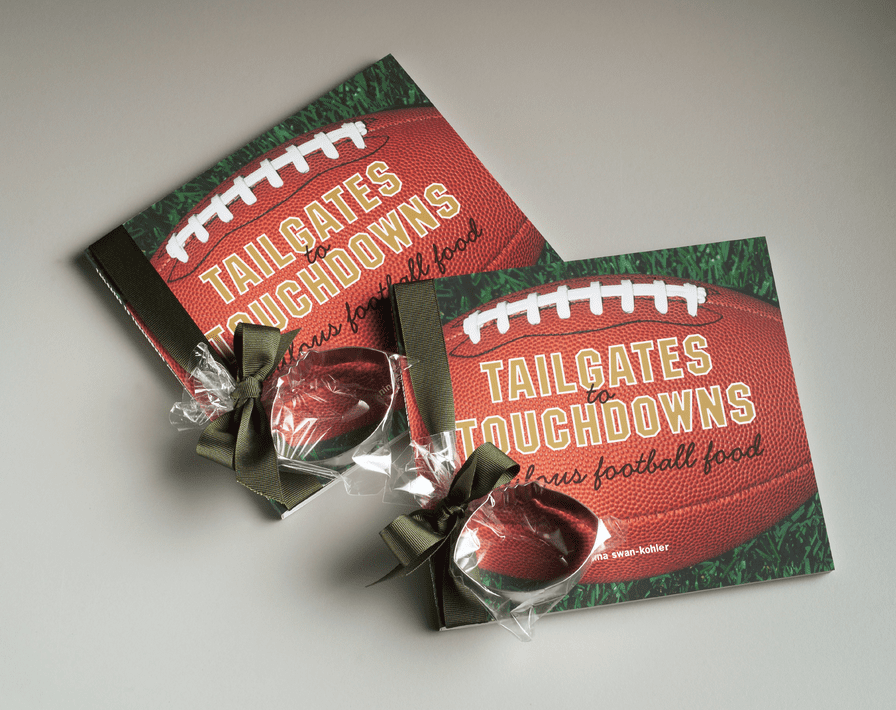 "Tailgates to Touchdowns: Fabulous Football Food" is a full-color cookbook developed exclusively for football and food lovers. It's geared toward tailgating and party foods to serve at football games in the parking lot outside the game or around the coffee table watching football on TV. The book's graphics carry out the football theme in each and every detail.
The Game Plan:  From pre-game munchies (appetizers), to the gridiron (meats grilled to perfection), to the sidelines (sauces, salsas and spreads), to the half-time show (main entrees) and finally, to sweet victories (desserts), this book provides a full menu of options for your upcoming tailgate party. Plus, there are serving suggestions throughout the book. (see Table of Contents)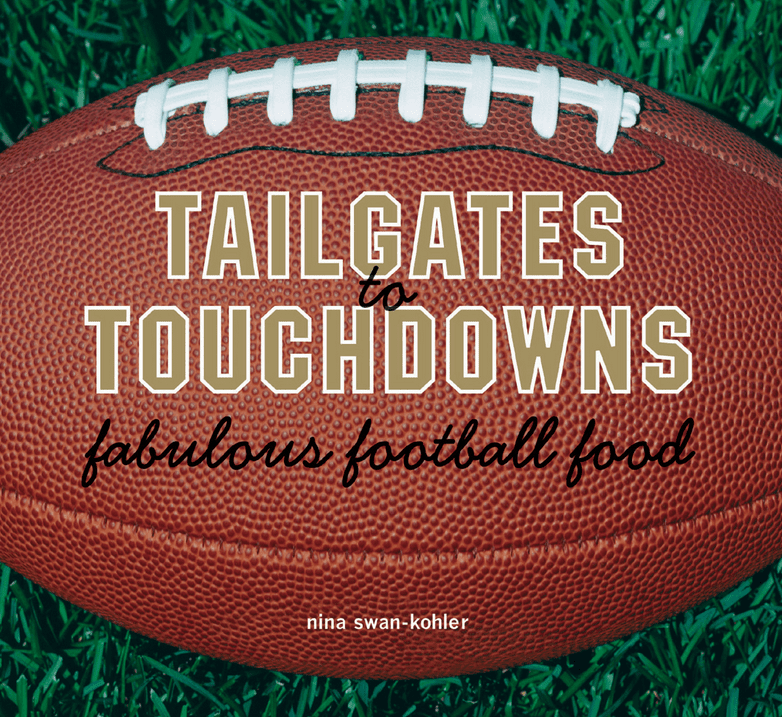 Touchdown!
Makes a great gift . . . for anyone who appreciates a good football game and great-tasting food—especially cookbook collectors and football fans!
The 80-page book measures 8 x 8 ½-inches. The front and back covers are fully laminated to protect the book's finish.
Purchase your book today!